Help combat the spread of COVID-19 and provide relief to families
In 2020 we started raising funds to support the families that needed help, and also the government hospitals and clinics so they could prepare for the coming crisis. $401,429 was raised from 200 different donors. The additional $200,000 of this came from Nihi Sumba Island owner Chris Burch as a matching grant. 
On behalf of The Sumba Foundation team, and those in our community who received assistance, we want to thank everyone who has contributed towards the fund. We once again want to thank Chris Burch, owner of Nihi Sumba Island, who generously matched all donations bringing the total donations to more than $400,000!
With their donations we were able to accomplish the following;
6,200 food packets were distributed to 1,500 families, including 156 tons of rice, 8 tons of dried fish, thousands of eggs, and hundreds of cases of noodles, milk and cooking oil. 
In all we provided 675,000 meals. 
4,500 medical masks (N95) were distributed to clinics and hospitals. 
3,000 cloth masks were distributed to the members of the community. 
300 face shields and 300 single use aprons were donated to the local clinics and hospitals.
13 hand washing stations were constructed and supplied with antibacterial soap. These stations were installed along key points on roads leading to villages. 
115 malnourished children received direct food support for the year. 
38 university students received scholarship assistance so they could stay in school.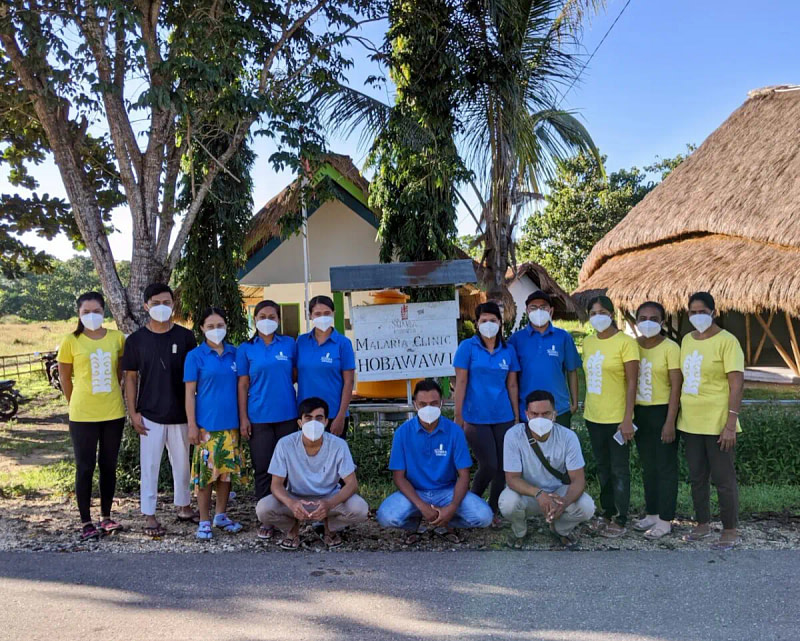 Providing Protective Gear for Frontline Workers
In order to protect our workers and those working on the front lines in the local government hospitals and clinics, Sumba Foundation has distributed protective medical gear to frontline workers.